Globally recognized
Rotational Molding Leader
Granger Plastics has been providing industry leading Rotationally Molded Solutions for over 28 years!
Learn More
Quality focused
rotomolding leader.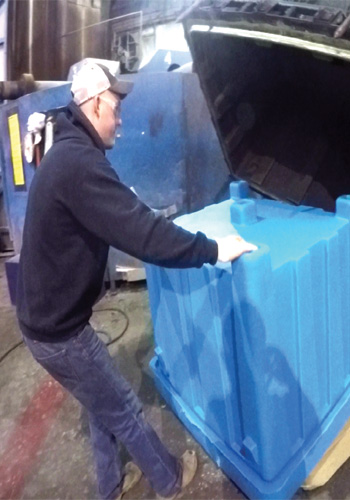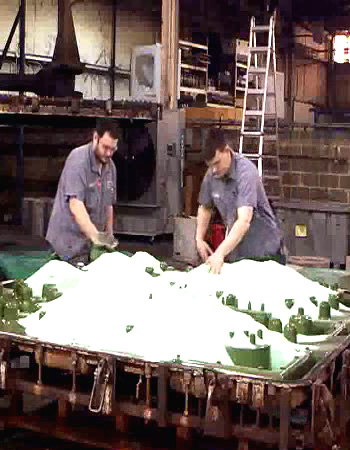 Rotational Molding Industry Leader
With nearly 3 decades of internationally recognized rotational molding innovations,
Granger Plastics continues to provide industry leading custom rotomolding services
for a variety of industries ranging from Aerospace to Waste Management- and virtually everything in between!
Learn More
Custom Rotational Molding Solutions & Innovations
Offering complete, turn-key roto-molding solutions by providing Rotational Molding Design, Molds for Rotational Molding, Custom Rotomolding Services, Trim & Assembly, Packaging and even drop shipping to your customers!
What is Rotational Molding?
Rotational Molding is a manufacturing process using a hollow mold that is filled with a shot weight of material and heated inside of a oven while rotating slowly around 2 perpendicular axes.  Learn more about the rotomolding process in the video to the right!
How do customers start a new Custom Rotomolding Project?
New custom rotational molding projects are usually started with a meeting consisting of a product consultation, where features, functions and expectations are shared.  Then the design process will lead to the creation of new tooling or molds.  Once the tools are complete, the custom rotomolding process can begin manufacturing.  Learn more about the custom rotomolding process here!
What types of products are rotationally molded?
A wide and growing variety of products are manufactured from the rotomolding process.  Being a virtually stress free application, rotomolding produces extremely durable products that can withstand most all impervious weather conditions.  Playground Equipment, Water Tanks, Road Barriers, Toys and a growing number of products are all produced via Rotational Molding.  Learn more about Rotomolding here!
Offering complete, full service custom rotational molding services! Including designs for rotational molding, custom rotomolding and trim, assembly, packaging and even drop shipping to your customers!