Weight-Mate Pick Up Truck Traction
Pick up truck traction is a growing safety problem in various parts of the globe.  Inclement weather conditions can plague roads and vehicles all thru colder temperatures and climates.  The Weight-Mates are an all weather traction device that are easily installed in the bed of a pick up truck, between the (2) rear wheel wells.  The tanks are filled with water and can add over 500 pounds directly over the rear axle of the vehicle, drastically improving upon the traction during severe weather conditions such as ice, snow, sleet, rain or even in loose surface conditions such as sand or gravel.
The Weight-Mates are offered in (3) different lengths, 6 foot, 6.5 foot and 8 foot lengths. 6 foot sets are offered in both 20" and 24" (each tank) widths to accommodate 40" and 48" wheel well spacing.
Weight-Mates function as an all-weather traction device, improving upon the previously accepted conventional ideas such as messy, deteriorating sandbags or dangerous cinder blocks.
Weight-mates feature durable, rotomolded LLDPE constuction, which will not crack or break in freezing temperatures.  Because of the Weight-Mates low profile design, featuring a 6″ height, you can still top load the Weight-Mates just as you would any pick up truck, with your tools, equipment, etc.
Weighing in at as little as 30 pounds per tank, the Weight-Mates are easily drained and removed for storage if you elected to not use them during summer and spring months.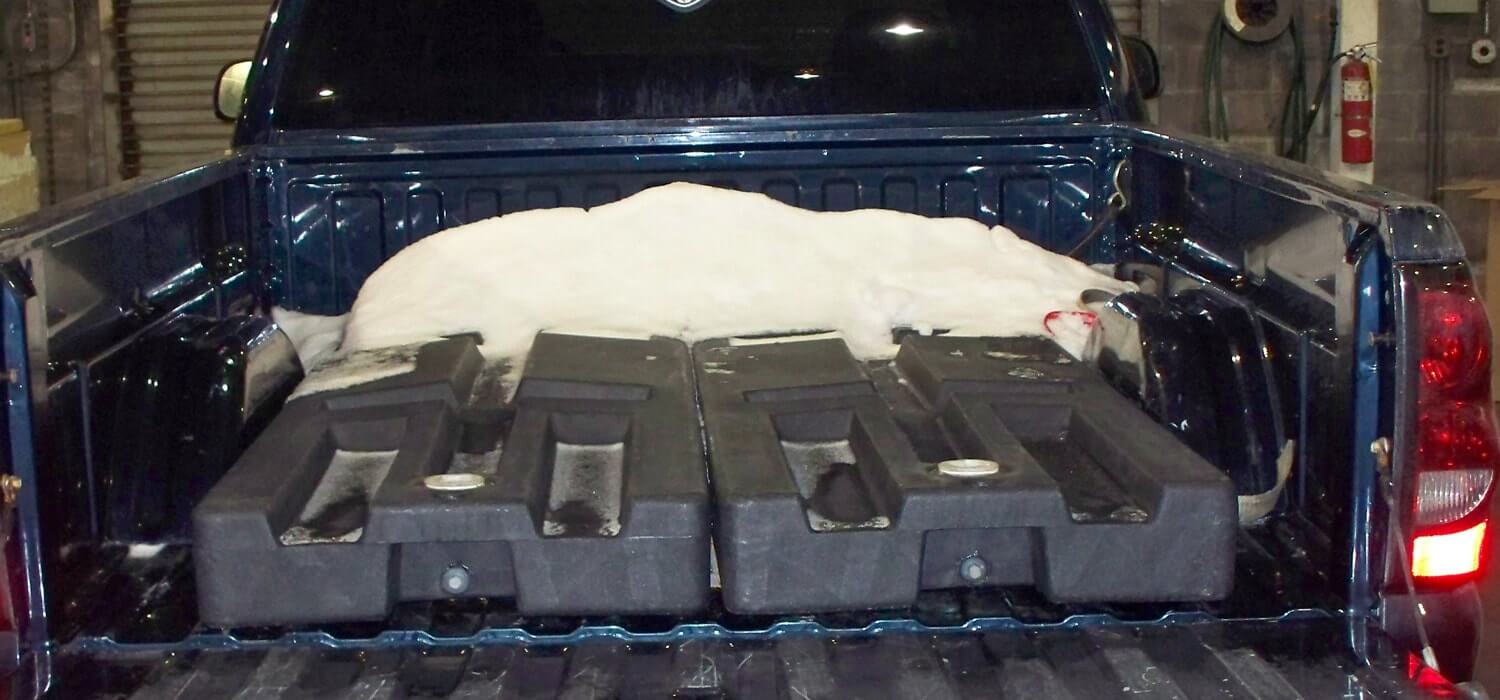 Weight Mate Sizes and Capacities
| Size of Tanks | Capacity in Gallons | Pounds Added Over Rear Axle |
| --- | --- | --- |
| 6 foot x 40" wide (set) | 58 gallons | 550 pounds total |
| 6 foot x 48" wide (set) | 66 gallons | 610 pounds total |
| 6.5 foot x 48" wide (set) | 73 gallons | 680 pounds |
| 8 foot x 48" wide (set) | 88 gallons | 833 pounds total |
6′ tanks offered in 20″ and 24″ tank widths for 40″ and 48″ between wheel wells in truck bed
6.5′ and 8′ tanks offered in 24″ tank widths for 48″ of space between wheel wells in truck bed
Weight Mate Product Highlight Video
From one of the SEMA Spring Shows in Atlanta, GA; The Weight-Mates and Water-Mates were featured on the Outdoor Channels coverage of the Spring SEMA show!
Weight Mate Product Installation Video
Weight-Mates Traction Ballast Photo Gallery
Click any of the Weight-Mate Images Below for them to open in a larger lightbox gallery
Weight-Mate Product Information
For more information on the Weight-Mate All Weather Traction Device, click below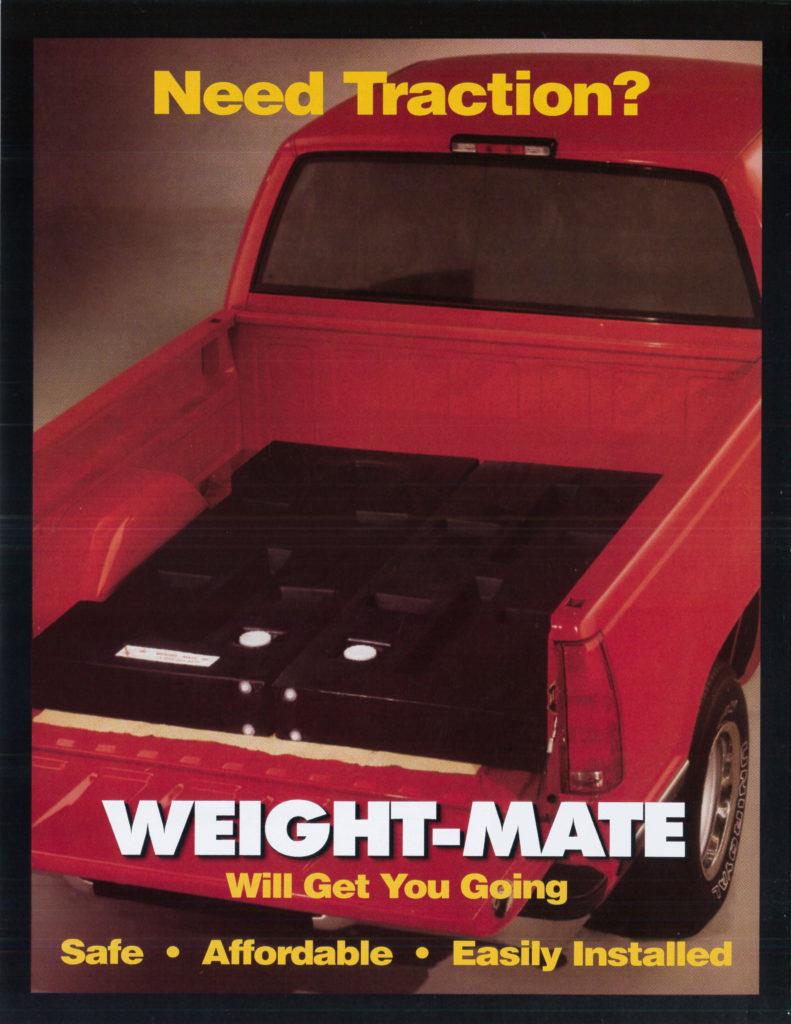 Granger Plastics On Instagram
This error message is only visible to WordPress admins
Error: There is no connected account for the user 17841401893363818.