Granger ISS Tornado Shelter
Inclement and severe weather emergencies are on the rise across the United States and other parts of the World. Severe weather is notoriously unpredictable. Over the years scientists and other weather experts have learned a great deal about the conditions that cause tornadoes and other inclement weather conditions and how these conditions often occur in different parts of the United States. Technology advancements have even lead to the development of elaborate and sophisticated warning systems, as well as extensive television and radio coverage of on-coming storms. Even with the advanced warnings and sophisticated technology of warning systems, hundreds are killed each year from freak storms, tornadoes and other natural disasters, with thousands more injured. Destruction and property loss is routinely in the billions of dollars. The best and smartest thing you can do for yourself and your family is to be prepared.
The first step to surviving in an emergency is getting to the safest place!
While there is no realistic way of protecting your home from the destructive forces of nature in the form of a tornado or violent windstorm, however, you can provide your family near absolute protection from a tornado or violent wind storm in relative comfort during the worst part of the emergency with a durable, rotationally molded underground tornado shelter from Granger Plastics.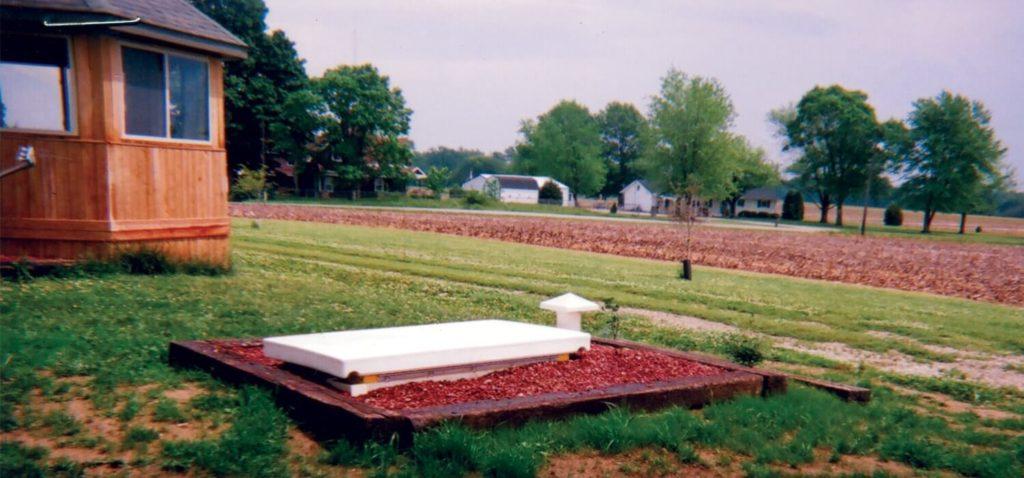 When considering the purchase of a tornado shelter for your family, the type of unit, size, installation and material are all primary factors that will determine the lifespan, fit and functionality for your families shelter purchase. Finding a tornado shelter manufacturer that can be trusted and available when their customers need them should be a high priority on the list. Like other large family purchases, it is essential to research and trust the company that is making the life-saving product for your family. Unfortunately over the years, many "fly by night" operations have popped up, building storm shelters in a barn in their backyard, preaching quality and innovation, only to ride off into the sunset once the "season" is over.
Features of The Granger ISS Tornado Shelter
Because there are so many different types of storm shelters in the marketplace, understanding the features and construction of the unit is the best way to distinguish between them intelligently. The video below explains the features of the Granger ISS Tornado Shelter and what makes it different from many other, cookie-cutter carbon-copy poorly designed units that have flooded and plagued the industry in recent years. Take a few minutes to understand a tornado shelter's material of construction, installation process and usable life expectancy is an essential part of the research of purchasing a storm shelter for your family. Watch the video below for more tornado shelter features and details.
Granger ISS Tornado Shelter Features Gallery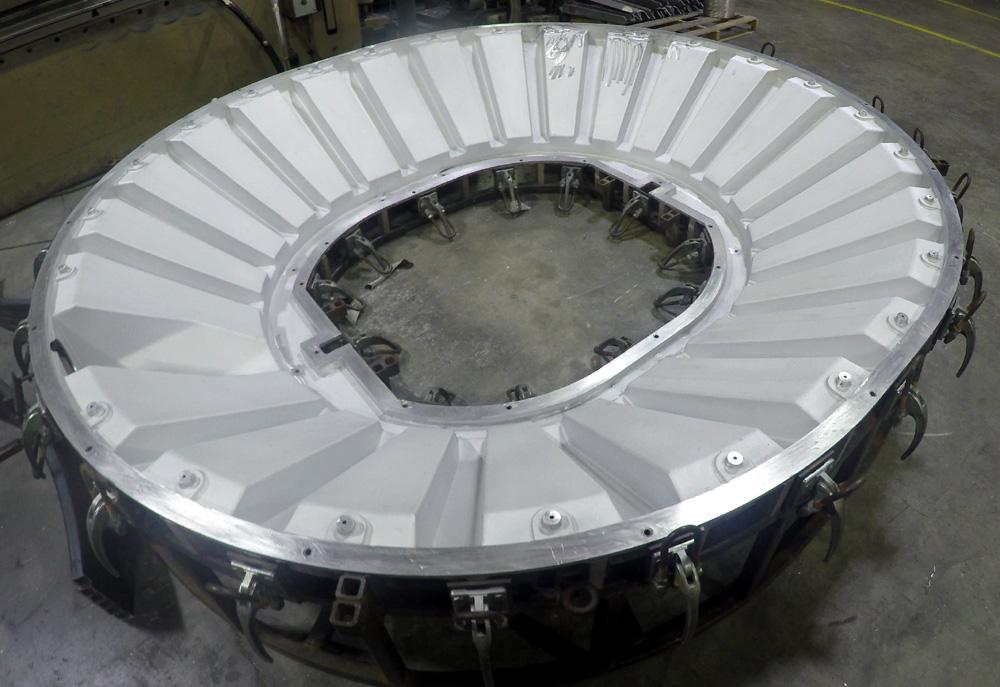 Durable, rotomolded polyethylene construction
Double wall, one-half inch thick (each wall) foam-filled body
Articulating handrails for easy entry & exit
Exterior mounted dual gas assisted shocks for easy opening & closing door
Multi-layer composite door
3 point locking system on door
FEMA 320 and FEMA 361 exceeding Door
Battery operated LED lighting system
Molded 3 Step Entrance
Custom color doors & vent stacks available
No anchoring system required
Molded In Circular Seating
Carpet
500+ year life span!
Granger ISS Tornado Shelter Door FEMA 320/361 Testing
Many weather experts will tell you that being underground is the safest option for most families during a tornado or violent wind storm who may not be prepared for such a natural disaster, however if you are looking to provide near-absolute tornado protection for your family, there is no safter place to be than an underground shelter that is designed to protect you and your family in these storms. The most important part of an underground shelter is the door. Typically being one of the only components of an underground shelter to be exposed is the underground shelter's door. Watch in the video below as Granger demonstrates the durability of its door by releasing the FEMA 320 and FEMA 361 testing videos, using the SAME DOOR for both tests. If you are considering the purchase of ANY tornado shelter, it is imperative that you ask to see the FEMA 320 or FEMA 361 testing videos. If for any reason whatsoever they put up resistance as to why you cannot see the video or as to why they do not with to share the video, it should raise a number of red flags to say the least. Watch the Granger Plastics FEMA 320 and FEMA 361 testing video below!
The Granger ISS Tornado Shelter benefits from the rotational molding process. The rotational molding process produces wildly durable and resililent parts which will last for literally thousands of years, making the construction of the Granger ISS Storm shelter the longest lasting underground shelter on the planet. The shelter features a double-wall polyethylene design that is foam filled for additional strength and extra rigidity. The foam provides additional comfort for the shelter by acting as an insulator, keeping the temperatures of the shelter relatively consistent, thus virtually eliminating moisture and condensation issues that often plague other underground shelters, namely fiberglass and concrete which are both very susceptible to mositure.
The Granger ISS Tornado Shelter features a reverse taper design which allows the unit to be installed virtually anywhere without the hassle and expense of an additional anchoring system. This allows for the Granger ISS Storm Shelter to be installed into areas where other underground shelters would have issues or simply could not be installed. Without the requirements of the additional costly anchoring system, the Granger ISS is installed much easier and faster than most other underground storm shelters. Because of the innovative design of the Granger ISS Tornado Shelter, the unit is installed in virtually any soil condition, water table scenario and because of the incredibly long life-span, it is a superior option for new home construction installation scenarios.
The Granger ISS Tornado Shelter comes with a lifetime warranty against material detioration including cracking, leaking, rotting or rusting. The experience and dedication of Granger Plastics Company is exhibited by its commitment to safety and quality by providing peace of mind to families across the glove. Overwhelmingly, thousands of families across America have trusted the Granger ISS to provide near absolute tornado protection for their families!
Granger ISS Storm Shelter on HouseSmarts TV
Granger ISS Tornado Shelter on The Weather Channel
How many people can fit in the Granger ISS?
The required size of a tornado shelter is typically determined by the size of the family purchasing the unit. Historically, most storms or tornado outbreaks do not require long stays inside of the shelter, however being comfortable and having ample seating and room for some emergency supplies is important to may families looking to be prepared and offer their loved ones near-absolute tornado protection. Watch in the video below as a family of 7 comfortably takes refuge in the underground tornado shelter, still has room for a couple of more and easily exits the shelter!
Easiest Storm Shelter Installation!
Watch in the (2) time-lapse videos below as a Granger ISS Storm shelter is installed in both videos in approximately 2 hours for each install, in the freezing cold! Because of the innovative patented design, the Granger ISS doesn't require an anchoring system, making it the easiest of any underground shelter to install in the industry!
Granger ISS Shelter Installation Instructions
Looking to possibly install the Granger ISS Tornado Shelter yourself? Have a contractor who may be able to install it for you? Maybe you've been hired to install a Granger ISS Shelter and now you are looking for insight? Look no further, as in the video below we show you how to install the longest lasting tornado shelter with the fastest installation!
Granger ISS Storm Shelter Gallery
Click any of the Tornado Shelter Images Below for them to open in a larger lightbox gallery.
Granger ISS Tornado Shelter Information
For more information on the Granger ISS Tornado Shelter click below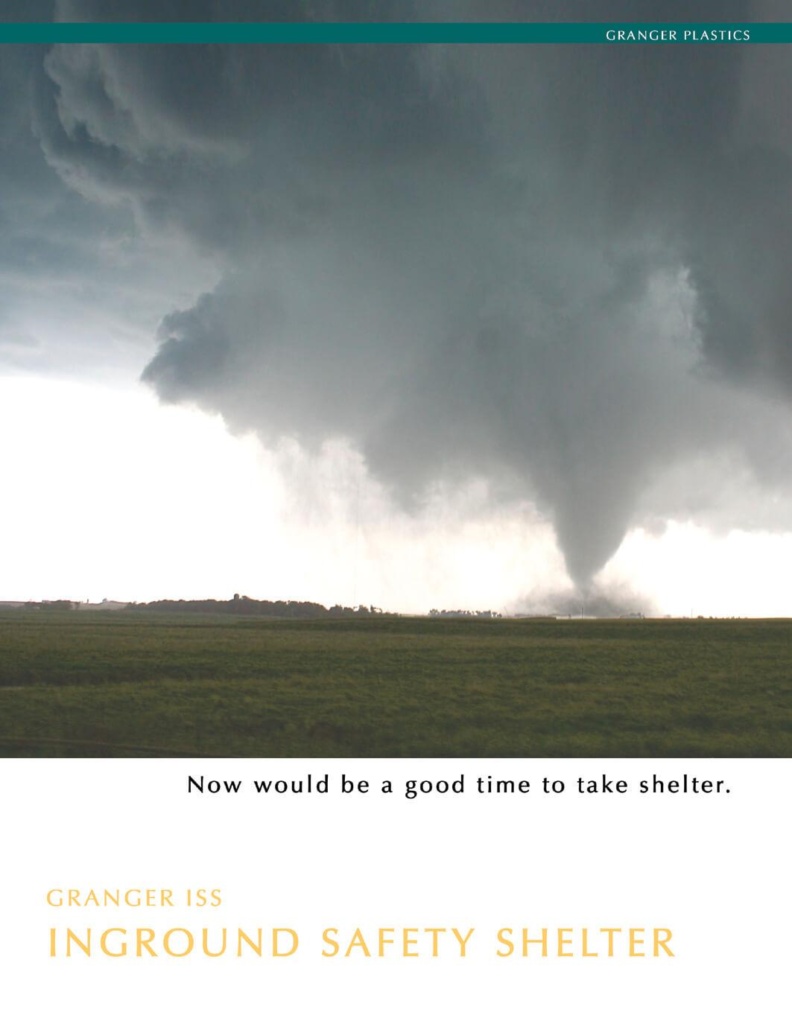 Granger ISS Storm Shelter Website Links
Granger ISS Tornado Shelter Dealers by State
Click on the state below to find a Granger ISS Dealer in your area!
Granger Plastics On Instagram
This error message is only visible to WordPress admins
Error: There is no connected account for the user 17841401893363818.