7 Sided Poker Table
The innovative, rotationally molded 7-sided poker table from Granger Plastics offers awesome gaming features to take your poker games to the next level! Take all of your family and friends money with ease while playing on the Lucky 7 Poker Table from Granger Plastics! Developed for true poker enthusiasts to play your poker game of choice. Featuring durable, rotational molding construction, which will allow you to play for generations to come! Thanks to the durable rotomolding construction you can take the game outdoors when your friends are ready to lose their money outside under the Sun, Moon or Stars!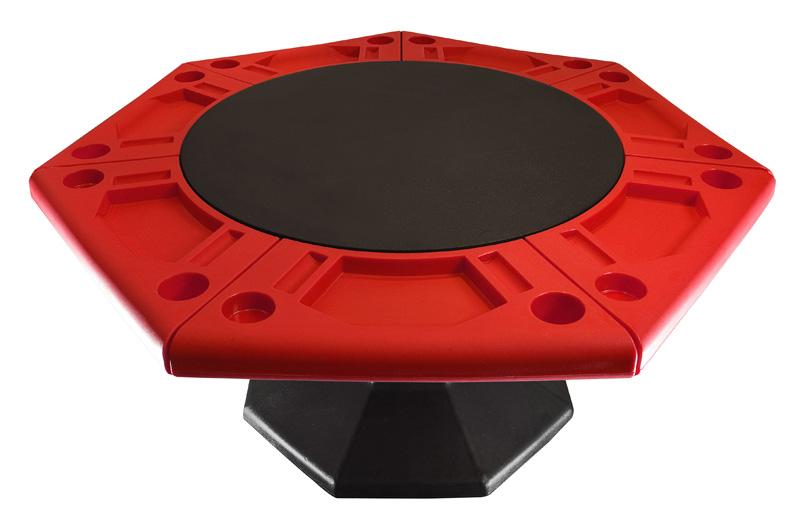 Lucky 7 Poker Table Offers (2) cup holders, (2) chip trays and a "no-peak" low profile edge
Lucky 7, 7 sided Poker Table Features
7 Player Positions w/ molded in cup/bottle holders
A high ball glass holder or ashtray holder.
2 poker chip trays for easy banking of winnings while playing!
Trays removable for use of a traditional table!
Great for indoor or outdoor use!
The durable, roto-molding construction of the Lucky 7 Poker Table combines innovative features with long lasting and easily cleaned polymer construction. By being rotationally molded, the Lucky 7 Poker Table can be used to take your games to the porch, patio or just about anywhere outdoors!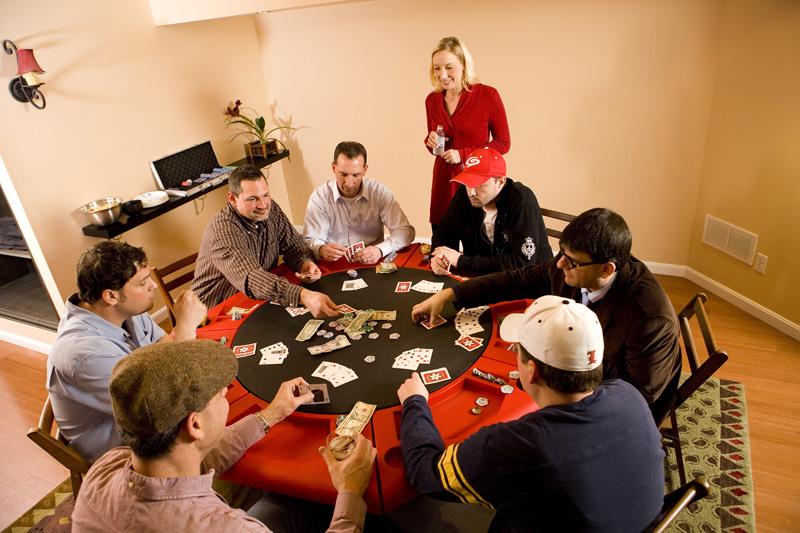 Poker game strong with Lucky 7 Poker Table
Poker Table Assembly Video
In the video above see how easy it is to assemble the 7-sided Poker Table from Granger Plastics! From box to shuffling the deck for your first game, you will be ready to play in just a matter of minutes! Easy assembly makes it easy to set up for poker night and easy to disassemble if you want to put it away for storage.
7 Sided Poker Table Photo Gallery
Click any of the Lucky 7 Poker Table Images Below for them to open in a larger lightbox gallery
Poker Table Website Links
Poker Table Information
For more information on the Lucky 7 Poker Table: Click Below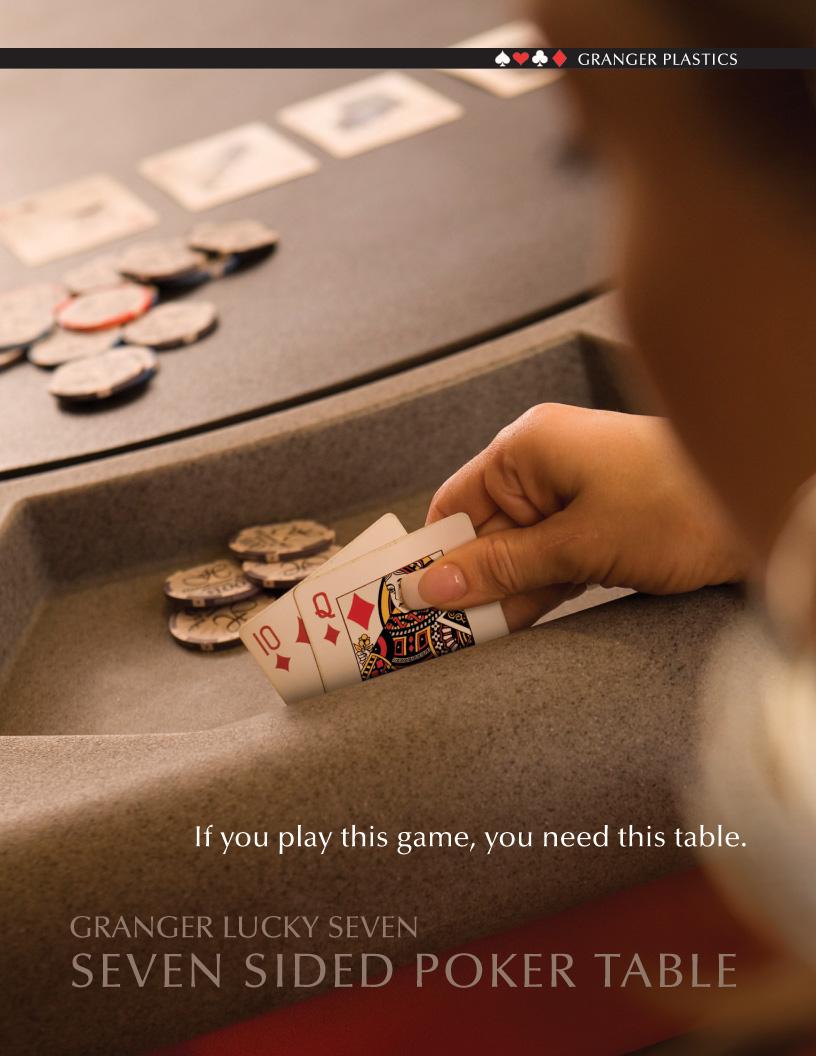 Granger Plastics On Instagram
This error message is only visible to WordPress admins
Error: There is no connected account for the user 17841401893363818.