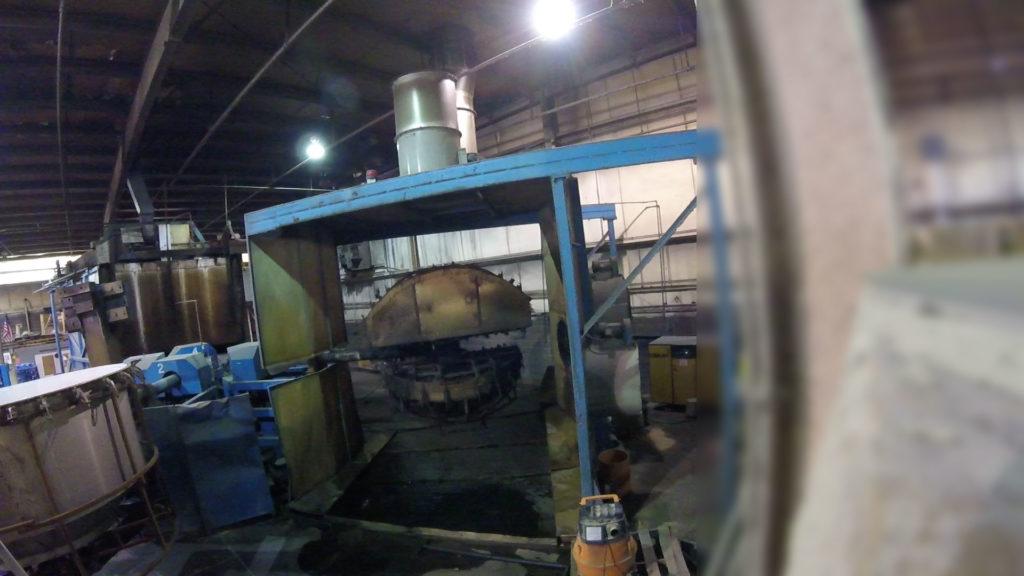 The rotomolding industry is comprised of proprietary products such as trash cans, toys, playground equipment and many other staples of the industry that are directly related or owned by the companies that produce these iconic rotomolded products that many can relate to. However, majority of the products produced by the rotomolding process are custom for other OEMs, manufacturers and suppliers. These custom rotomolded products range across the board in function and applications, whether mission critical aerospace & defense applications or a product as classic & timeless as a custom rotomolded plastic pallet or material handling carts, most all industries have some form of growing demand for the rotational molding process.
Granger Plastics Company has garnered international recognition & accolades for it's high-quality, custom rotationally molded solutions to a growing number of OEMs and manufacturers. Granger's custom roto-molding solutions encompass a diverse range of industry such as Defense, Aerospace, Material Handling, Transportation, Drainage, Waste Management & so much more!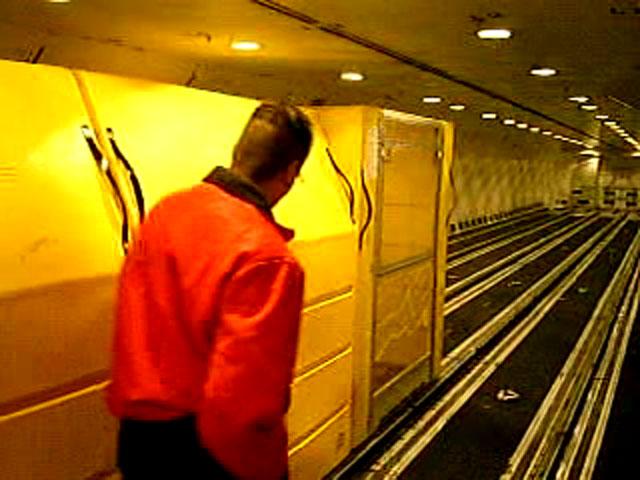 Granger's complete rotomolding solutions encompass all of the necessary steps of custom rotational molding, ensuring that all of the desired function & features of the project are incorporated, the design of the product and tooling is complete and suitable for the rotational molding process, quality molds for rotomolding and the quality is built into directly into the custom rotational molding manufacturing process. Once molded, Granger Plastics will perform as much secondary trim & assembly work as desired or required for your project including flashing, trimming, deburring, complete product assembly, packaging, even warehousing and drop shipping to your customers if so desired! Granger Plastics is one of the only independently owned custom rotational molding suppliers in North America with a true focus on custom rotomolding!
Custom Rotational Molding Video
In the video above, Alli details the complete custom rotational molding process, providing details on each step in effort to help custom rotomoulding customers understand the process and the time that is required to bring a custom rotationally molded product into a new product launch or into production. Listen and learn as Alli explains the custom rotational molding process in detail!
Steps To A Successful Custom Rotomolded Product
Step #1: Product Consultation
Most all custom projects, regardless of industry typically start with a conversation, inquiry or meeting in effort to gauge interest in a new partnership. Custom rotomolding is no different, in fact it is usually in the product consultation stage where open dialogue can address known issues and questions, but possibly perpetuate new ideas and innovations that may give your product, component or concept an advantage over a competitor. In this stage, all desired functions and features need to be addressed, in effort to incorporate them into the rotomolding design and achieve a good, quality mold that is ready for first article production upon arrival at the rotomolding facility. Expectations of the final product should be discussed, along with quality check parameters, any secondary trim & assembly requirements, along with shipping and logistics. This is also the beginning of the rotational molding design stage, where drawings and solid model files are reviewed, modified and begin the process of finalization in effort to get the molds for the rotational molding process built and completed.
Step #2: Rotational Molding Design
The rotomolding design process requires an engineer or an engineering team with specialized, extensive knowledge of the rotational molding process. A true company with a quality minded focus on custom rotational molding should have engineers on staff that can analyze the product concept or drawings to make sure the submitted design will work as an rotationally molded part and the tooling can be produced in an optimum fashion while achieving all of the desired design criteria, features and function as requested by the customer. They will analyze the use of the product to be manufactured such as load bearing needs, environmental stresses, operating temperatures or various other specifications and considerations that may be unique to the application. A final design will be drafted and a mold for the rotomolding process will be produced from this design.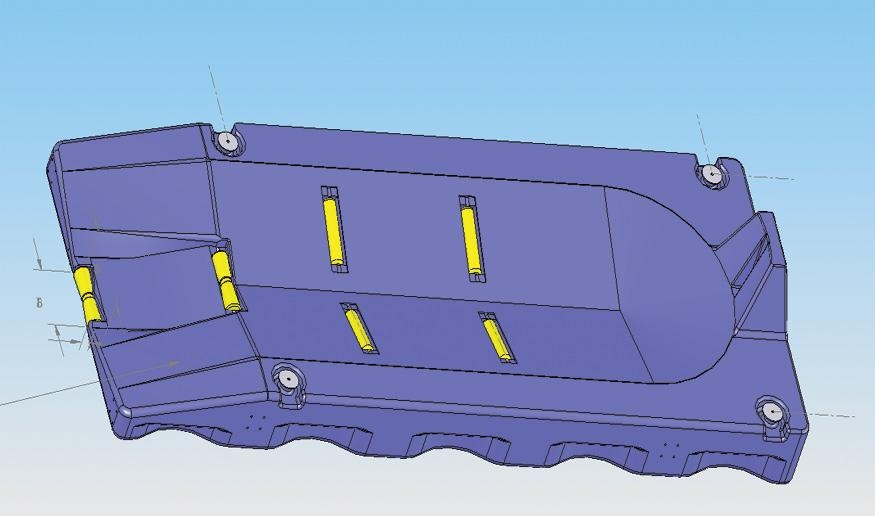 Once the design for the rotationally molded product is complete, the next step is to have the molds produced to mold the product or component. Typically the final design of the product will dictate the best value in achieving the molds in a timely, cost effective manner. Unfortunately for some, budgets will dictate which method of producing the molds for production will be used, sometimes removing desired features or function of the final product in effort to obtain the tooling within the specified capital expense range that can be afforded by the customer. For the quality minded customer, the design will dictate which process is used to create the tooling, either fabricated, cast or even machined. While most rotomolding companies understand that aluminum is usually the best choice of material to produce molds for rotational molding, some will choose to fabricate tooling from steel in effort to save some initial costs.
Lead times on tooling can be weeks or months, contingent upon the process chosen to produce the tooling, along with consideration of the back log of work from the mold shop or casting house selected to build the tooling. In many cases, it's extremely beneficial to work closely with a rotomolding supplier who is willing to help oversee the molds and work closely with the tooling house to execute the design of the product, which in turn dictates the molds. This is where having a plastics rotomolding supplier with tooling expertise and an in-house mold shop to maintain the tooling as it runs in production is a key component to ensuring success with your rotomolding project. With an in-house mold shop, the supplier can maintain the tooling in-house without shipping it all over the country, thus having to extend lead times due to the tooling being repaired somewhere else , off-site. Modifications are also easier to complete with an in-house mold shop, as adjustments to the tooling can be completed in a timely manner and the molds returned to production.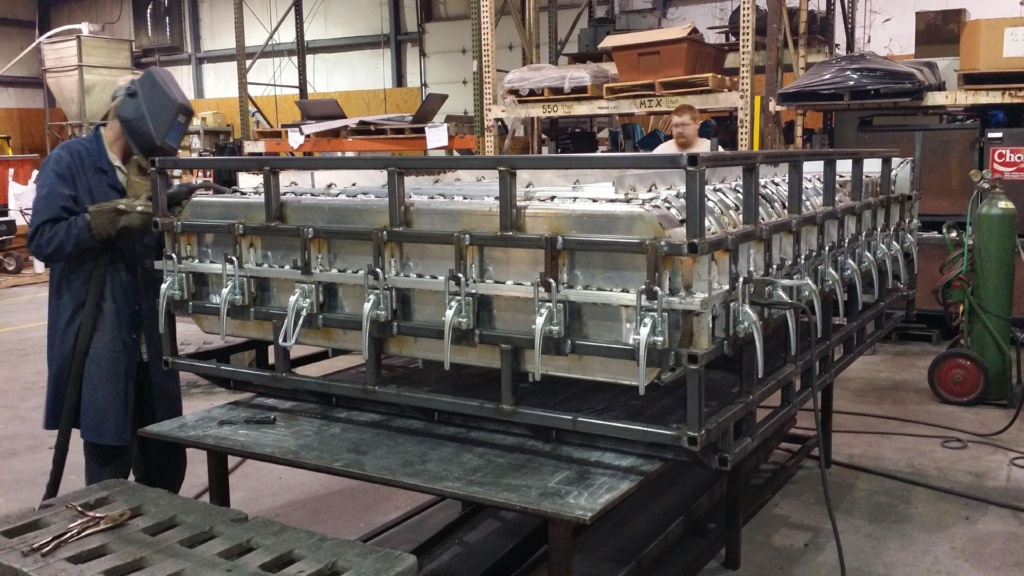 Step #4: Rotational Molding Production
With the molds for rotational molding complete, the production part of the process is ready to begin. Some molders may have to do some research and development in effort to achieve the proper cook and cool cycles to produce a high quality rotomolded product, while other molders with more experience and expertise can achieve a good cook and cool cycle and sometimes even pull a great part inside of the first couple of rounds. Once the optimum cycle is found and the mold is properly coated with mold release, the true production process can begin.
This is where the critical steps of secondary trim & assembly can be performed once the molded parts are checked for quality and then transferred to secondary for any flashing, trimming, routing or assembly steps that may be required. Packaging can be completed once these steps are finalized and either the product is ready for shipment or placed in a warehouse situation for a customer to drop ship to their end users. Granger Plastics Company likes to develop true partnerships with customers, being able to offer JIT stocking programs, along with any necessary secondary trim, assembly and or packaging that may need to be performed for a customer's product.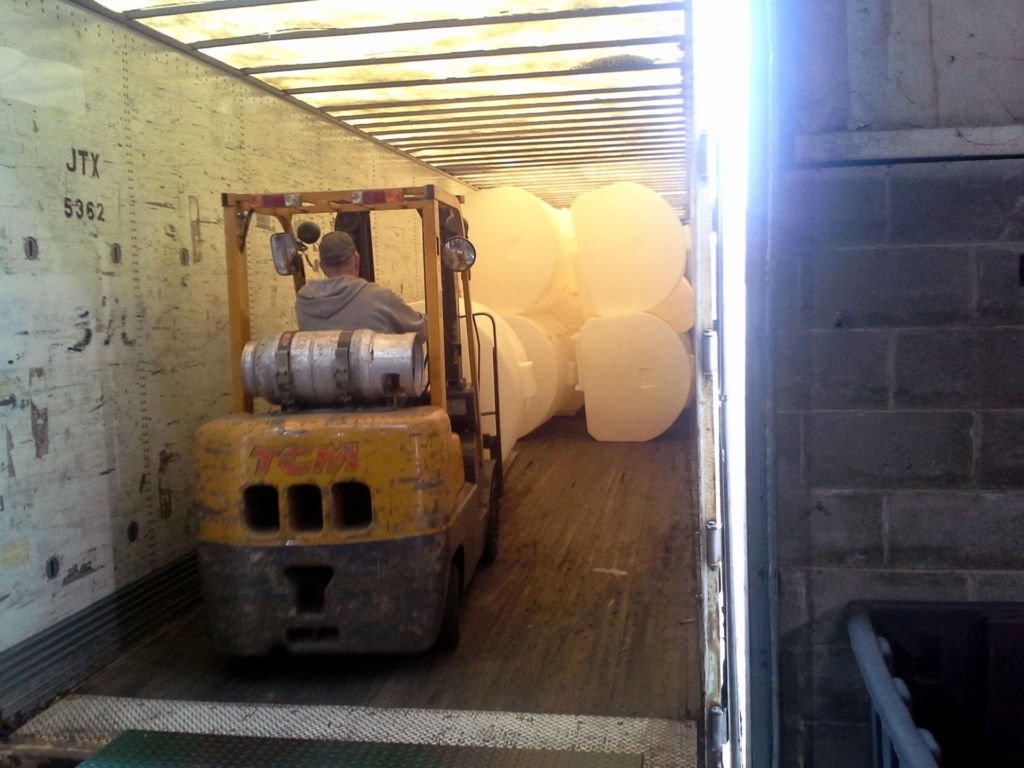 Custom Rotational Molding
Being successful in developing a custom rotationally molded product requires skill, attention and experience. While many molders who specialize in proprietary products such as laundry carts, trash cans or even toys have all tried their hand at a quality driven, custom rotational molding focus, very few have the experience and international recognition that a roto-molding supplier like Granger Plastics Company. A proven 25 plus year history of molding some of the most difficult and complex rotationally molded product in the world speaks volumes to Granger's custom rotomolding history. For your custom rotational molding needs, contact Granger Plastics via email or on the phone at (513) 424-1955.
Rotational Molding Online Resources
Granger Plastics On Instagram
This error message is only visible to WordPress admins
Error: There is no connected account for the user 17841401893363818.