Cremation Urns & Burial Urns
Beautifully aesthetic, while offering extremely durable roto-molded construction, the water tight burial & cremation urns from ForeverSafe Products and Granger Plastics offer a secure place for your loved ones cremations without having to sacrifice beauty! The custom ForeverSafe proprietary finishes match and blend well with many common memorial colors and materials. Our granite-like finishes are offered in several colors such as Grey Granite and Terra Cotta Granite options, while the metallic-like effects such as our Antique and Mahogany, the ForeverSafe Urns are sure to please a customers expectations.
The theft deterrent materials offer water tight construction by providing an anodized aluminum plate with a rubber/neoprene gasket that carefully secures to the threaded molded-in inserts. When tightened down, the urns offer water tight construction that allows them to be buried or interred with the expense of an additional vault, where applicable. Because the urns are manufactured from polyethylene, they have no value to the tasteless scrap metal thieves who have been plaguing cemeteries and memorial parks with their tacky crimes.
Current, Granger's Urns are available in (2) different shapes, a round column urn or a classic rectangle urn. The urns feature stainless steel screws (security screws available upon request), molded in brass inserts and an anodized aluminum security plate that when properly tightened down offer water tight protection.
All Urns available with matching cemetery vase & canisters
Water Tight Burial Urns
Strength in life is a cherished quality. If a strong shape for remembrance is suitable for someone you love, the ForeverSafe™ Rectangle Burial Urns will be as strong on the outside as it is on the inside. Polyethylene is relied on to make products that are exposed to destructive elements. There is value in knowing that the burial urn protecting your loved one is protected by that same durability. Protect the one who protected you. Be strong with ForeverSafe™.
The Rectangle Burial Urn offers a strong silhouette with a classic design. The flat surfaces display the beauty of the finish and the shape is easily decorated for memorial. The security on the inside is represented in the vault like shape. No need to fear anything getting in or out thanks to the ForeverSafe™ anodized aluminum plate and stainless steel security screws. ForeverSafe™ Burial Urns are water tight and able to be buried without an additional container. With ForeverSafe™ Burial Urns, you know that your loved ones resting place is safe and secure.
| | |
| --- | --- |
| Round Burial Urn Bottom | Rectangle Burial Urn Bottom |
Cremation Urn & Burial Urn Features
Produced from the highest quality Polyethylene material
1/4" wall thickness
Available with many effects including life-like granite, metallic and pearlescent
Includes 8 molded in threaded inserts and stainless steel security screws
Includes neoprene gasket and anodized aluminum plate
Waterproof (please see video demonstration below)
Plastic material deters urn from theft unlike metal counterparts
May be used to for housing cremains and for burial without additional vault
231 lb. healthy weight capacity
Urns waterproof testing video
See how the ForeveSafe Products, Cremation Urns are the leading Water Tight Urns among the memorial products industry!
Cremation Urns & Burial Urns weight load testing video
Watch in the video above as Granger Plastics Company sits a forklift directly on top of the Urn without crushing or damaging the product. This test was in effort to simulate the Urns ability to handle large equipment that may potentially drive directly over top of a memorial in a cemetery setting. See how the Urn takes the weight without damage!
Cremation Urn Image Gallery
Click any of the ForeverSafe Burial Urn Images Below for them to open in a larger lightbox gallery
Cremation Urn & Burial Urn links
Burial Urn & Cremation Urn Information
For more information on the ForeverSafe Cremation urns, click below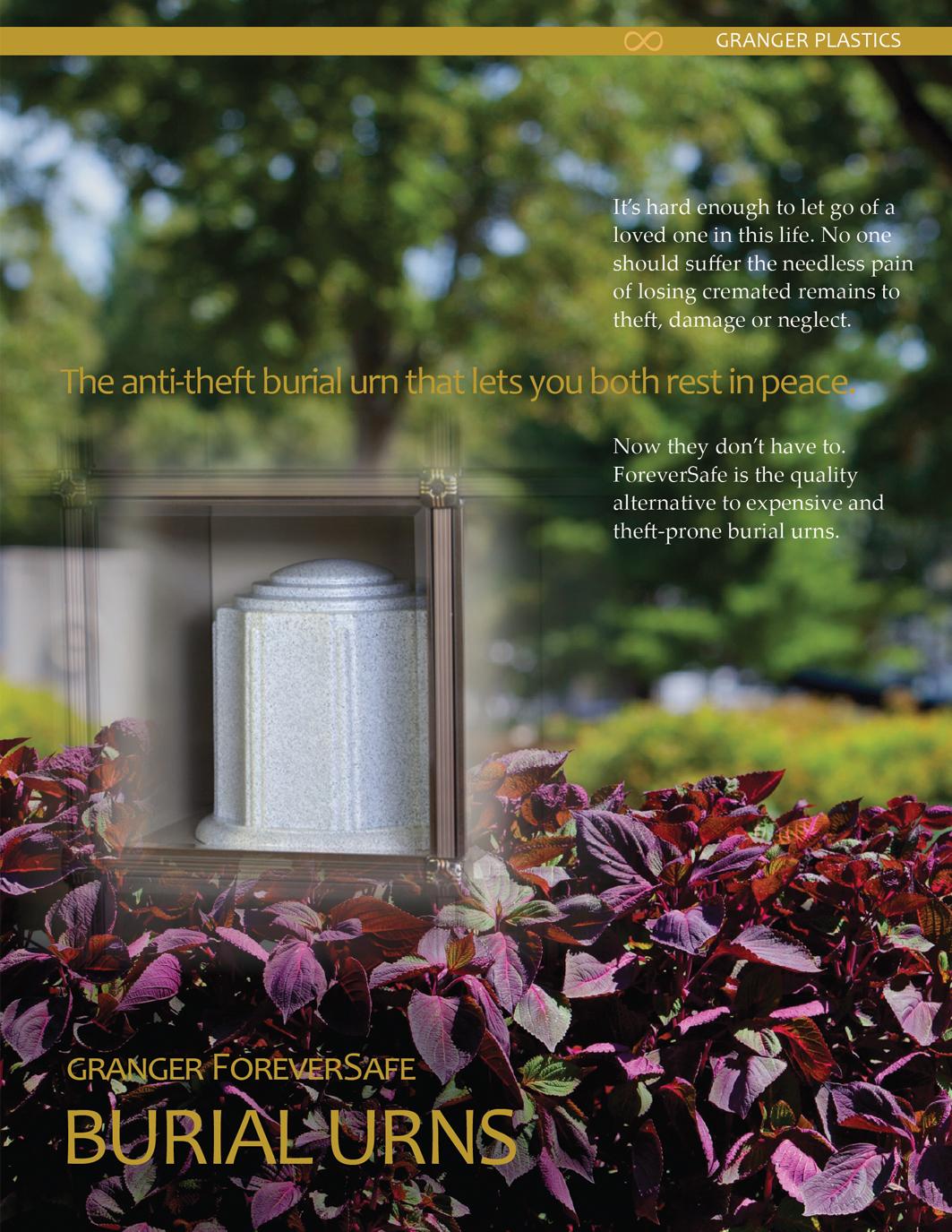 Granger Plastics On Instagram
This error message is only visible to WordPress admins
Error: There is no connected account for the user 17841401893363818.