Custom Air Cargo Containers
Granger Plastics Company has provided industry leading Custom Air Cargo Container solutions to the Aerospace, Small Parcel and Commercial Airline industries for over 20 years. Granger Industries has been an integral producer of custom ULD Containers, providing over 20,000 custom Air Cargo Containers for a number of domestic and international aerospace leaders. With this track record of proven experience and 25 plus years of expertise, Granger Industries has launched Granger Aerospace, which in has made available a line of proprietary Air Cargo Containers or ULD Containers.
Granger Aerospace Products has a proven history of manufacturing ULD containers for a number of industry leaders. This experience helped Granger Industries make the decision to launch Granger Aerospace Products. Granger Aerospace now offers lines of LD 2, LD 3 and LD 8 ULD Containers. The LD 2 and LD 8 Air Cargo Containers are built to AS 1677 NAS Specifications, while the LD 3 ULDs are built to the FAA's TSO C90d certification.
Granger's custom ULD Containers have flown tens of millions of miles and have provided the lowest total cost of ownership against comparable containers as indicated by one major international parcel carrier.
Custom ULD Containers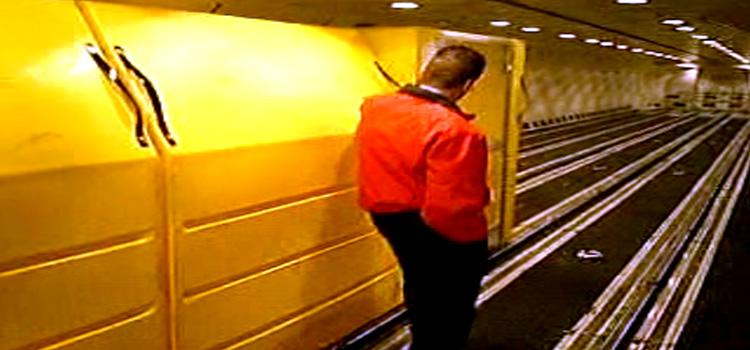 Custom ULD Containers being loaded on Plane
Custom Air Cargo Containers Photo Gallery
Click any of the Custom Air Cargo Container Images Below for them to open in a larger lightbox gallery.
Custom ULD Air Cargo Container Features:
Granger Aerospace Products cargo containers are the only cargo container manufactured from a combination of aluminum and durable LLDPE.
The ULD container body is weld able.
The Granger Aerospace Products Air Cargo Container is lighter than most standard containers.
Granger Aerospace Products Air Cargo Containers are robust.
No aluminum body panels to patch.
No aluminum body frames to replace.
Lighter weight, less down time and lower repair costs equals lower cost of ownership.
Enhanced Threshold.
Fewer fasteners to replace.
Unique design allows for faster repairs.
Less spare parts to keep in stock.
Granger Aerospace Products offers alternative solutions for your ULD needs.
It is our goal to offer our customer not only lower cost Air Cargo Container but a trusted partnership for your company.
It is our goal to offer more choices to our customers.
Through our focus on technology & research, we are continually making improvements to our design.
Our customers will save fuel by using the robust Granger Aerospace Air Cargo Containers as well as cost-efficient lightweight containers
Custom Air Cargo Container Website Links